We are delighted to partner with the Pittsburgh Parks Conservancy at Frick Environmental Center on Saturday, April 22nd as a part of the Pittsburgh Parks Conservancy's Earth Day 2017. This is the City Of Pittsburgh's official Earth Day celebration and we couldn't be happier to be a part of the promotions of this wonderful, eco-friendly event.
Guests will immerse themselves in the great outdoors at this free community celebration featuring music, hikes, activities, and more. The beautiful Frick Environmental Center is the perfect place to spend Earth Day connecting with nature and enjoying the hiking trails surrounding what's designed to be the greenest public building in the world!

See the Pittsburgh Parks Conservancy's Earth Day 2017 Facebook Event Page for details & schedule, or visit the Earth Day page on their website!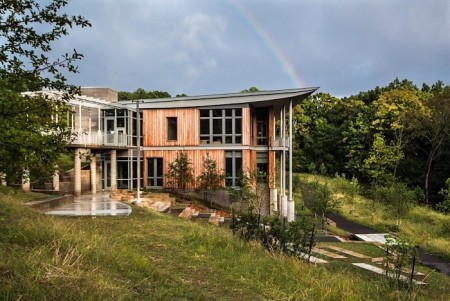 The Frick Environmental Center is a welcome facility, education hub, and gateway to Frick Park.