Easy Street is proud to work with Theatre Historical Society of America, a national nonprofit recently relocated to Pittsburgh that celebrates, documents, and promotes the architectural, cultural, and social relevance of America's historic theatres.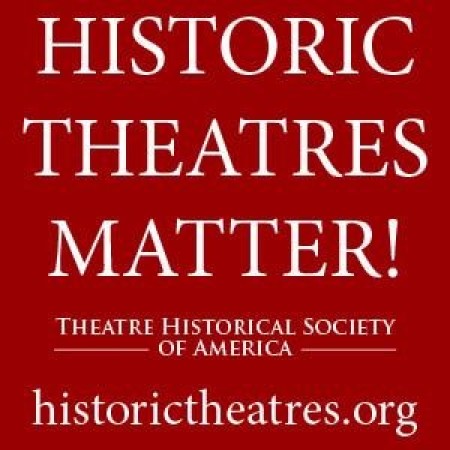 Currently THS has an exciting opportunity to work with the Pittsburgh
Urban Leadership Service Experience (PULSE) to invite one (1) talented university graduate to partner with THS for a year of service and leadership. The PULSE Fellow will help THS build an education curriculum for theatre history by making use of our vast archive collection to engage a larger community of theatre lovers! The cost of a PULSE Fellow for 1 year is $16,000 – all funds raised go directly to this fellowship!! Over the next 30 days, THS invites its members, friends, hobbyists, theatre lovers, and friends to join us in raising the $16,000 necessary to support a PULSE Fellow. Every donor of $15 or more will receive our new "Historic Theatres Matter!" button.

Click HERE for more info and to donate, and hear from THS' Executive Director, Richard Fosbrink in the video below.

THS Theatrical Screening: Going Attractions at Million Dollar Theatre 6/28




We invite you to join us in LA to support the Theatre Historical Society of America at a special theatrical screening of "Going Attractions: The Definitive Story of the Movie Palace" on Wednesday, June 28th at the historic Million Dollar Theatre in Downtown, Los Angeles.

At THS' special Theatrical Screening on June 28th, guests will enjoy a documentary exploring the beauty and history of historic movie palaces at the legendary Million Dollar Theatre. Event ticket includes a Q&A with the filmmakers following the screening. Concessions will be available.

This special event is open to the public for $25 admission, and is included in THS' Full Conclave Registration. Interested in joining THS for the entire week of Conclave events? Click HERE for more information and visit this LINK to view the Conclave brochure.